Gonfalons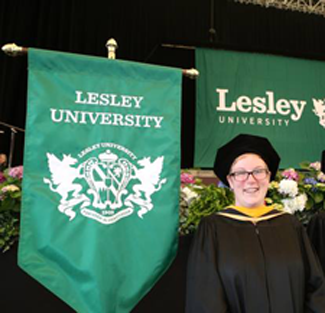 When you're attending in or participating in a graduation, there's a lot of symbolism that is often overlooked. The long gowns go back to medieval Europe, when scholars would wear long robes to remain warm in unheated castles. The mace carried by the Grand Marshall goes back to the same time period when bishops were not allowed to carry swords in battle and a mace was carried instead, as a symbol of their authority and as a means of defense. The commencement gonfalon banner and the graduation gonfalons signify the different colleges within a single university
Gonfalons for graduation are banners, often shield-shaped, which hang from a crosspiece on top of a pole. They will bear the same school colors across all the gonfalons, but each college will have a different set of symbols that best represent the historical elements of that college. As an example, a trio of trumpets representing heralds passing news or trumpets as a way of signaling between encampments in the middle ages could be used for a communications program. Some colleges with more modern roots, such as information technology, will use modern symbols instead of more traditional ones, such as a computer instead of a quill pen.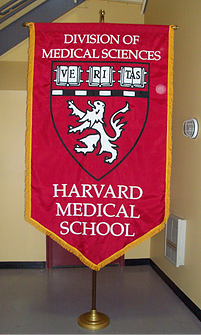 Originally used to designate a household, fighting unit or office, gonfalons were the original marketing
logo. In a time when the vast majority of the population was functionally illiterate, gonfalons were the equivalent of McDonald's golden arches or the Nike swoosh. As the Renaissance and Enlightenment encouraged a more literate and educated population, gonfalons became a popular symbol of educational institutions, where they remain commonly used today. They were also often used in religious processions, hence the modern church gonfalon banner.
If your organization, business or event needs a custom gonfalon for your special events, it can sometimes be difficult to find a manufacturer who can cater to your exact needs. At Accent Banner, we can provide full design services to meet your needs. We've been making high-quality, handmade applique custom gonfalons, flags and banners for over two decades. We're proud to serve the greater Boston area and are happy to answer any questions you may have. Please contact us today for further information.