The Complete Guide To Pole Banners
Download your free pole banner guide!
We specialize in the design, manufacture, installation, and maintenance of light pole banners.We also know our stuff when it comes to placement planning and obtaining permits and government approvals. If you're considering a light pole banner project, read our guide first.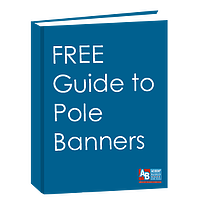 This guide provides:
Design for distance tips to maximize visibility
City and State approved templates
Real life examples of pole banners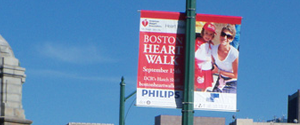 Pole Banners Created for the Annual Heart Walk