Download Our Flagpole Installation Guide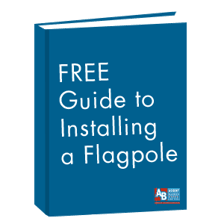 Looking to learn the correct way to install a flag pole? Whether you're looking to install a flag pole at your home or place of business we've put together the definitive step by step guide on how to accomplish this. Don't leave anything up to chance, learn how to setup your new flag pole correctly and safely with our Free Guide to Flag pole Installation
This guide includes:
A list of all the materials and tools you'll need to safely and securely install a flag pole
A list of things to consider when choosing your flag pole and the location to put it in.
Step by step instructions on installing a flagpole from experts with years of experience.
.