Applique Banners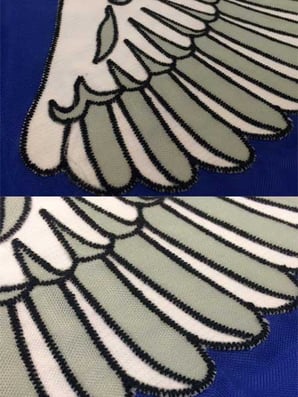 Applique banners and flags are our specialty at Accent Banner. The applique process is a labor intensive process of hand stitching layers of fabric on top of each other to make beautiful designs. The quality and clarity of the patterns is unparalleled and requires the most effort and skill of any form of banner or flag creation.
At Accent Banner our team has years of experience creating customized applique banners and flags for all types of clients and projects. We've created custom applique solutions for sports teams, municipalities, special events, schools, companies, and pretty much any other industry sector your can think of. By manufacturing all of our applique flags and banners in-house we ensure and stand by the quality of each product that we make. While we do offer printed flags, and they can sometimes be the best solution for a project, it's our applique process and team that we're really proud of.
What is Applique?
To learn more about applique banners and the process of making them visit our "what is applique" page. If you're interested in receiving a custom quote for a hand sewn applique banner or flag for your organization please click the button below.