Gonfalons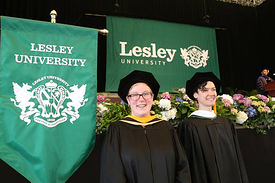 Are you looking for a way to provide a touch of class to ceremonies, graduations or other important events? Our gonfalon banners are an elegant, regal way to add style to those special events. Whether you're looking for the perfect graduation gonfalons or a way to add a little more class to your trophy case wall, our gonfalons are created with pride in the U.S.A., utilizing quality materials to create durable, attractive banners for commencement that have been customized to meet your exact needs.
Our Gonfalon Manufacturing Process
When we create banners for graduation, we have the ability and experience to applique or print the requested design and lettering onto the banner material. We also have a hybrid approach that works very well for some designs, giving you the best of both worlds.
We're also able to undertake whatever level of design services you need. If you need completely customized graduation gonfalons, we can work hand in hand with you, providing very specific design work that features your organization's graphics. Our extensive experience also means we can give you complete design services, leaving you free to worry only about approving the final design. Our mission is to meet your needs for banners for commencement
Gonfalons for Graduation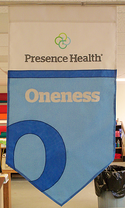 Whether you're marching your banners for graduation through the stadium or simply want them displayed properly in a stand or on a wall, we can provide all the hardware you need to provide the proper level of ceremony and appearance to your organization. Don't leave it to chance that your banners could fall during the your school's most important moments.
At Accent Banner, we've been serving the Boston, Massachusetts area for over 20 years, providing high quality banners and flags. Contact us for more information on how we can help you create a professional, dignified appearance for your school or organization's special events.