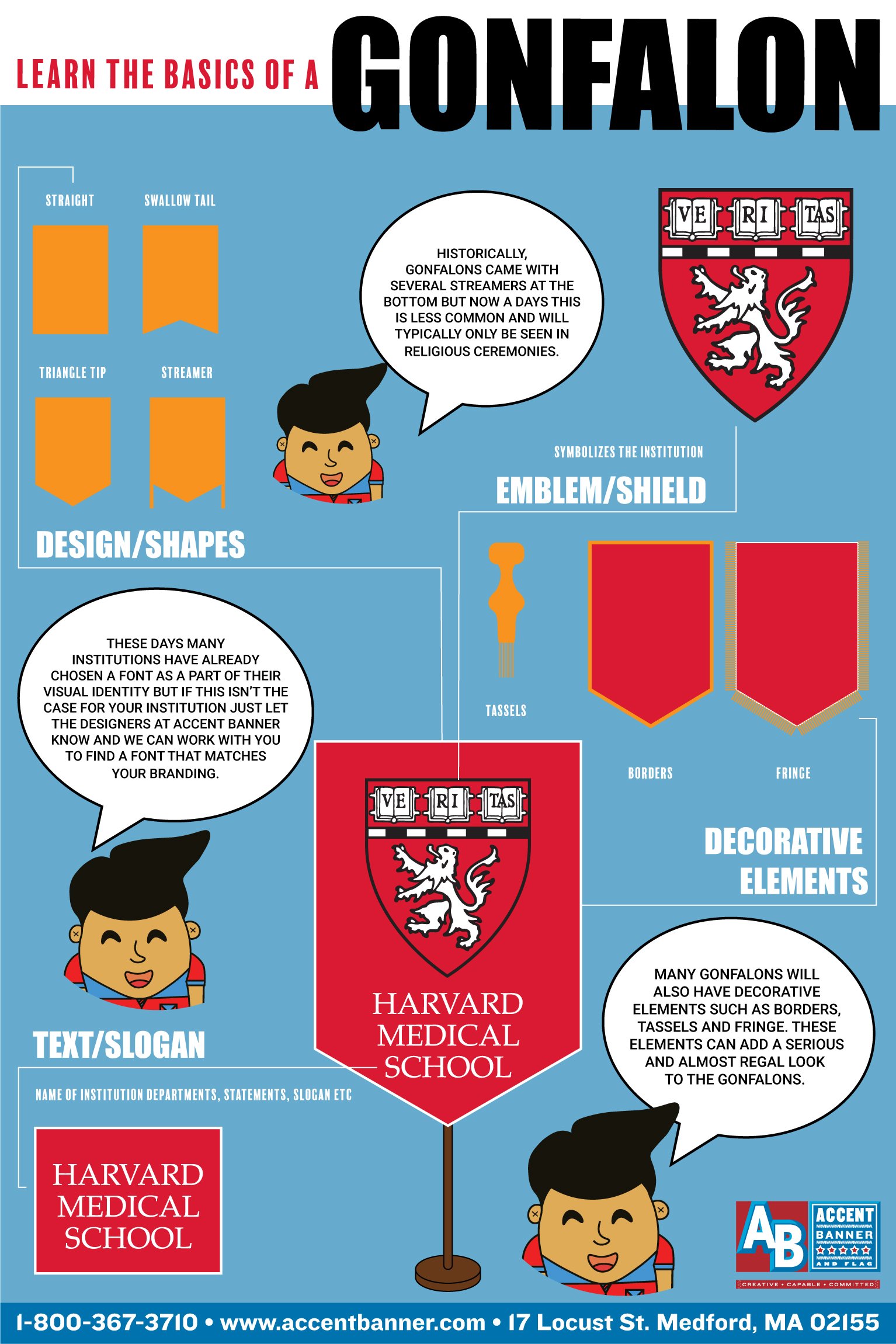 A Gonfalon is made up of,
Design/ Shape of the Gonfalon

Emblem/Shield of the Institution

.

Text or Slogan

Decorative Elements
Gonfalons are often shield-shaped, which hang from a crosspiece on top of a pole. They will bear set of symbols that best represent the historical elements of your organization, business or event. To design a custom gonfalon, you can now refer to the below fun infographic to understand the basics of gonfalons.