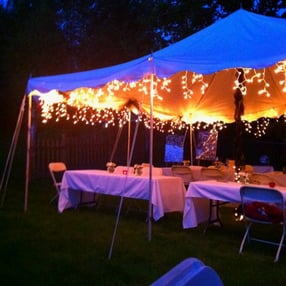 Graduation season is an annual event that marks the lives of many young people every year between May and June. This is the time of year when an entire new crop of young people graduate high school and move on from their schooling years to either attending college/university, going to a trade school, or finding their first real jobs in the adult world. This is often signaling a change from youth to adulthood when young people begin to spread their wings and find their freedom and way as well as their career calling in life.
Often this calls for a celebration of sorts such as a party or get-together of family and friends to celebrate this milestone in the young person's life. While it's easy to go out and start having grandiose dreams of what you want the party to be and look like, it's essential that you start with some basic guidelines to help you plan your special bash. This means laying out a plan as to what you want to do and how to do it while keeping to your budget. The following are some great tips to help you plan that particular party while still minding a budget and ensuring the day goes off without a hitch:
Establish A Budget
No matter what kind of party you want, you have to have some type of budget. Decide what you are willing to spend and stick with it. Glitz and glam are great, but it has to be practical and affordable.
Choose A Venue
Decide where you want to hold the event and be sure that you can afford to book that location. Also, ensure that the venue is available for the ideal date of your party. Often venues will get booked far in advance and will be double booked around graduation time. Booking the venue can often be the most expensive component of your party so make sure to shop around and choose a location that fits your budget.
Pick A Convenient Date/Time
Try to plan the party when many others in your circle or group of friends are free or are not attending other parties when at all possible. This allows people to make the event without feeling torn between more than one party or event on the same day or at the same time. It also ensures better attendance.
Food & Drink
Remember that you are going to be appealing to anywhere from a few dozen to a few hundred people. Determine which cuisines will serve the most of that population the best. Whether you want to have pizza or hot dogs and hamburgers, you want to choose something that most people will enjoy partaking in. For drinks, provide a variety of options from bottled water to tea to soda so that everyone has something available that they like.

Decorations
You may consider using your school colors to decorate for your party or use photos or pictures from the school years that bring back great memories. Showing off something that everyone can relate to helps bring everyone together to celebrate a significant milestone in this young person's life. Often people may display custom signs, graduation gonfalons, or other customized banners and flags to represent their school or place of graduation.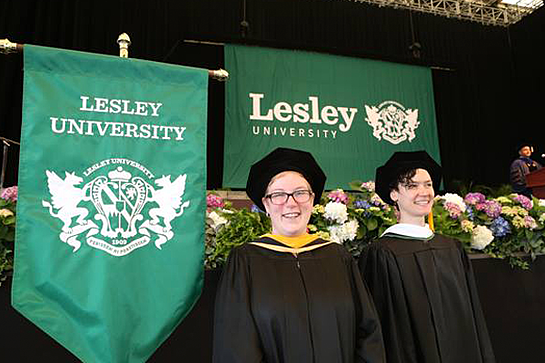 *Above are some custom graduation gonfalons that Accent Banner created for Lesley University in Boston. Click our gonfalons image gallery link above to see more gonfalon pictures.
There are plenty of ways to go about celebrating the end of someone graduating high school. It's all about your personal preferences and what fits your style and circle of friends and family best. Keeping all of these factors in mind when planning your party will ensure your celebration is a success.