Finding the right applique designs for your project can make a huge difference between a banner or flag that sizzles and one that falls short of expectations. When the creative juices are not flowing quite as freely as you need them to be or you find that you simply cannot find an applique design that everyone on the committee can agree on, online sites can provide applique embroidery designs that inspire.
Emblibrary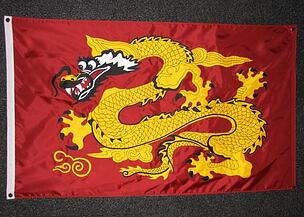 At Emblibrary, their designs are sorted by different categories. The range of categories is immense and features fashion, creatures of water, children and nursery, sports and hobbies and many more. With individual designs that are perfect for applique flags as well as packs that are ideal for custom applique banners, Emblibrary offers affordable pricing including trending pieces as well as those that cost only one dollar.
Urban Threads
With an edgy and modern feel to their designs, Urban Threads is quickly gaining popularity as the place to find contemporary appliques that run gamut of uses. With an ever-changing freebies section, Urban Threads also features an alphabetized listing of different categories that reflect its forward stance including Creatures and Characters, World Cultures, Interests and Identity, Styles and Subcultures and lots more. Urban Threads provides an updated LookBook for inspiration as well as tutorials to help people in their search.
Embroidery Designs
At Embroidery Designs, you will find much more than just applique designs for your next banner or flag. You will also find thread and other embroidery supplies as well as a robust offering of freebies that are designed to kick your creativity into high gear. Licensed designs and embroidery packs help you find what you are looking for while the Share Your Work tab allows you to peek in on the ideas of others if you need more inspiration.
At Accent Banner, we can work with you to find the right applique design for your next project. With a skilled design team that has a great deal of expertise in the industry, Accent Banner is ready to help you get your message across.