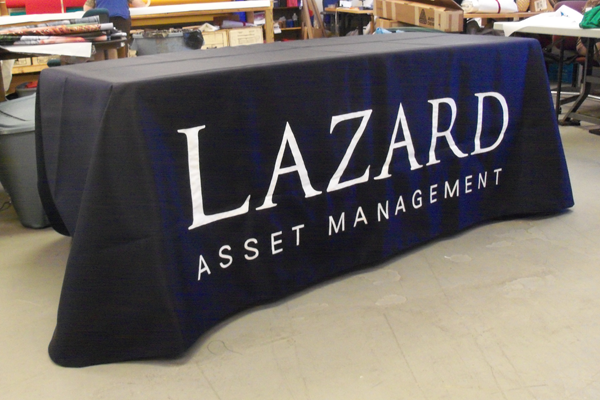 Table Drapes: 5 Table Display Designs You May Not Know About
What is the difference between a custom table cover, table drapes or table skirt? More importantly, which style do you need for your event? Below are a few factors to consider when selecting the right table cover style:
On the marketing side, determine which graphics and how large they should be to deliver your message.
On the logistics side, what is the event table size? Are your event tables always the same size or does the size vary?