Did you know that the current 50 star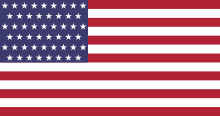 design of the United States flag has lasted longer than any other design in U.S. history? Essentially this is because we have not added a new state to our great country since the addition of Hawaii on August 21, 1959. Luckily, Robert Heft the designer of the 50 star U.S. flag has already designed a 51 star flag so if we ever choose to add another state we'll be good to go! Learn more flag facts below!
(Short on Time? Click Here to Download our FREE Guide to Maintaining Your U.S. Flag!)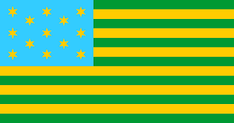 In colonial America there were only 8 different dye colors that were easily produced. Light blue, indigo blue, gold, red, white, yellow, green and black. A few of these colors we're ruled out right away as yellow was the color of quarantine and black has long been symbolic of death in western culture. That leaves just green, gold, and light blue as the colors not selected by Francis Hopkinson for use in his flag design.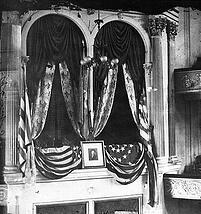 Get this! Using the flag as decorative bunting has played a major roll in U.S. history at least once. President Lincoln visited Ford's Theatre on April 14, 1865. He was provided a box seat decorated with bunched flags, a common practice at the time. Later that night John Wilkes Booth crept up behind Lincoln and shot him. Booth then jumped onto the railing of Lincoln's box seat and proclaimed "Sic semper tyrannis" ("Thus always to tyrants"). He then planned to jump down to the stage to make his escape. However, as Booth went to make his move his spur caught on the decorative flag bunched along the railing causing him to loose his balance, land awkwardly and injure his leg. Booth pushed thru the pain and escaped only to be captured nearby, a few days later.

For years after this an urban legend was spread that the flag that reached up and grabbed Booth was "Old Glory" herself. However, it turns out that the actual "hero flag" was the flag of the Treasury department Regimental Unit.
*Referenced The Care and Display of the American Flag by the editors of Sharpman.com 2004 for entire blog post.