Overview of Applique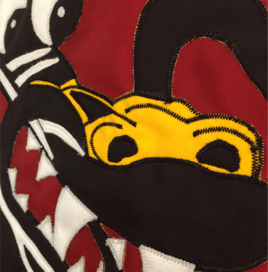 So, what is applique? Applique is an easily recognizable form of art and decoration that is used throughout the world. The technique involves sewing various scene or patterns on small pieces of fabric. These fabric pieces are then attached, through a variety of means, to a larger piece of fabric. This method creates a contrast of color, texture or both between the larger piece of fabric and the smaller ones that are attached to it, making applique designs that are unforgettable.
History of Applique
The technique of applique likely dates back to the same time frame as sewing itself. Applique comes from the word appliquer,which means to put on or cover. Originally, it was used to extend the life of clothing that developed small holes or rips. Eventually, its use was extended and it became an art form that showed up on quilts and blankets from cultures across the globe. Tribal cultures, for instance, used applique to decorate their dwellings and tents. Royalty tapped into this technique extensively to denote their exalted position. In addition, even today, a hand applique is a sign that a particular item is something fun, unique and creative.
Uses for Applique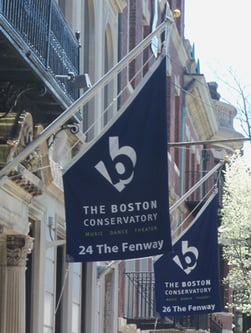 Today, the uses for applique are limited only by the imagination of the person creating it. Applique is still considered the sign of high quality. As such it continues to be in demand from royalty. Others can now enjoy the benefits of this stunning and attention-grabbing form of art in a variety of different ways. Applique flags provide a stunning 3D effect that serves to draw the eyes toward the flag itself. While many people love to purchase these types of flags for display in their yards, a business, non-profit or school can also increase the likelihood of attention by using applique banners or flags during special events.
Accent Banner prides itself on helping you, the customer, create the perfect applique for your needs. Whether you want an applique banner for the grand opening of the store you have worked hard to start or you are a non-profit who needs a unique applique flag to celebrate an important event, Accent Banner works with you every step of the way.