3 Types of Different Custom Flags
When it comes to designing a custom flag for your residence or business you have numerous options. At Accent Banner we specialize in finding the best custom solution that works for your needs and budget. To help you better understand the three very different types of custom flags we've put together a post definining the key differences between each style.
Applique Flags:
Applique flags are, in our opinion, the highest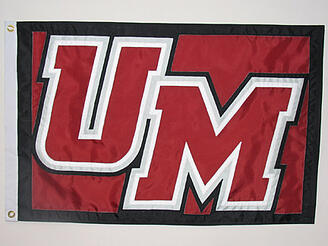 quality flag option there is. The applique process is a multiple step, high quality way of producing a custom flag that involves layering pieces of fabric on top of one another to form unique patterns, shapes, and even colors. It's highly skilled & labor intensive but it results in a look and finish that is incomprable. The downside from a consumers perspective is that, because of the additional production hours, appliqued flags end up costing more. However the value of an applique flag more than justifies the upfront cost.
Printed Flags:
Printed flags are exactly as they sound. As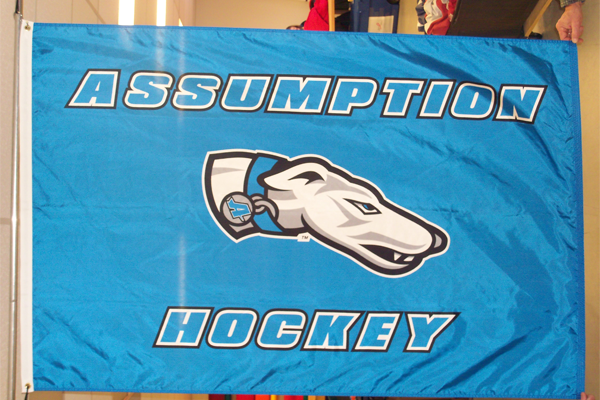 opposed to cutting layers of fabric and layering them on top of each other, as done in applique, printed flags are the result of a high quality printer saturating a single layer of fabric with UV protected inks. High resolution printing quality is one of the primary benefits of printed flags. Printing designs directly from a high resolution graphic file also allow for extremely intricate designs to be achieved. Printed flags are often more cost effective options.
Hybrid Flags: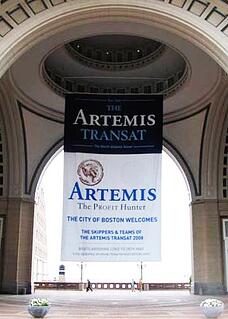 Hybrid flags combine the benefits of both applique and printing technology. With a hybrid flag certain components can be appliqued while other components are printed. A flag with a highly intricate logo or gradient but also includes basic text or design elements is a perfect candidate for hybrid flags. The highly intricate design components can be printed while the other components would be appliqued. Doing so results in an aesthetically pleasing and durable high quality product.
As you can see each type of custom flag has its benefits and drawbacks. Our job at Accent Banner is to help you decide which method is best suited to your project and budget. If you're interested in a custom flag we'd invite you to request a custom quote and a member of our staff will be in touch to walk you through the options.