Thinking about displaying

Light Pole Banners in Boston? Here's

5

things to avoid

: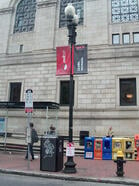 There are several rules and regulations enforced by the City of Boston's DPW for all light pole banner campaigns within city limits. The DPW owns and maintains all light poles in Boston and anyone who chooses to display banners on light poles is essentially renting advertising space from the city of Boston. That being said the city's DPW has a set of guidelines explaining what the will or will not accept when designing light pole banners. Here are just a few "no-no's" you should be aware of before starting your light pole banner project in Boston, MA.
1) No advertising/promoting an individual business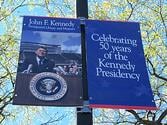 One of the DPW's most heavily enforced policies on light pole banner design is regarding the message expressed on the banner. The DPW will not allow banners that promote or advertise an business or company. Light pole banners are intended to promote only non-profits or local events which "advance the image of Boston as a world class city."
2) No promotion of items from certain industries:
The city's banner program has the right to deny or refuse applications from certain businesses or industries. The DPW will not accept a light pole banner campaign request from any of the following industries: tobacco and tobacco related products, alcohol, pharmaceuticals, gambling, firearms, sexually explicit products, or political campaigns.
3) No inclusion of sponsorship logos above 10%: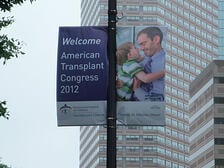 If the banner program does get accepted there are certain design rules that the pole banners must follow. According to the city the banner design "should be artistic in nature, representing in a graphically symbollic way the civic event, non-profit group, or charity being promoted." If the event is promoted by a sponsor then the sponsor's name will take up only the lower 10% of the graphic. The sponsor's phone number and/or slogans will not be permitted. Please download our FREE Pole Banner guide for more information and design templates.
4)
Installation is not permitted
without layout and pole location approval from the
DPW.
One component of a banner program which applicants often overlook is the actual installation of the banners onto the city's light poles. In order to comply with Boston's regulations the applicant must use a private contractor who is "bonded with the Public Works Department, for the installation, maintenance, and dismantling of the banners." If you decide to pursue a light pole banner project in Boston we'd be happy to guide you and provide quotes for light pole banner installation in Boston.
5) No non "City-Based" Promotions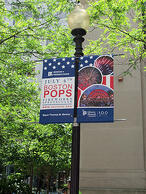 A simple and somewhat obvious requirement of Boston's banner program is that the banners must focus on only Boston-based promotions. In fact this is the number one requirement listed by the DPW for an applicant to be eligible for a banner program. The DPW states in order to be eligible the program must be a "promotion of a special event to be held in the City of Boston which due to its unique and significant importance would further enhance the image of Boston as a most desireable place to visit or live."
These have been just a few of the "No-No's" to avoid when applying for a light pole banner program in the City of Boston. If you have any additional questions about pursuing a banner program in Boston feel freeto download our FREE Guide to Light Pole Banners, or to call or e-mail us and we'd be happy to inform you as best we can. If you'd like a custom quote on either design, production, installation, or all the above please fill out our Request a Quote form and a member of our staff will get back in touch with you shortly.